Reflexology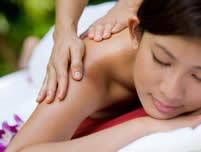 Ancient Egyptians discovered that the nerve endings at the extremities of our body can be stimulated in such a way that it can revitalize body's system, decrease tension and stress, relief pain and exertion, and also keep you young and energetic. Midas uses this 4000 year practice—but with a tad bit much of modernity and scientific approach.
​
Offered in 30, 60 or 90 minute massage forms—reflexology at Midas isn't only about relaxation and invigoration, but it helps improve nerve function and blood circulation attempting to find the right balance for your body.
Oils used at Midas for hand, feet, head and shoulder reflexology can be chosen from an array of options available.