O3+ Facials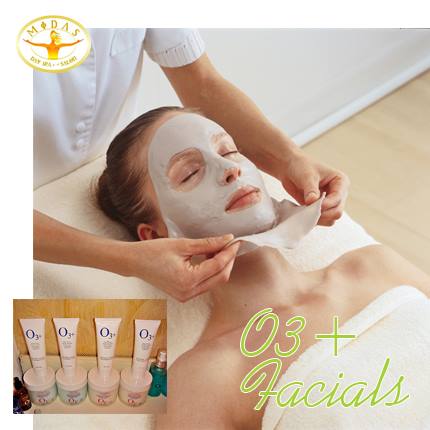 When professional hands here at Midas come together with finest of facial techniques, you shall be invigorated with the glow that ensues. A true Midas touch is given by O3+ facial that gives golden and younger skin.

Approved and recommended worldwide by dermatologists and skin care counselors, O3+ from the UK is one of the leading and finest facial products, originally from Italy. O3+ products range from facial mask to golden mask, from cleanser to purifying massage cream and soothing massage cream. O3+ facial at Midas is not just skin care treatment, but with this facial, skin treatment, masks and peels in 12 sitting program, O3+ ensures reinvention of skin.
​
O3+ products are based on natural elements like Brackish Water and minerals, seaweed and others.