Hydrotherapy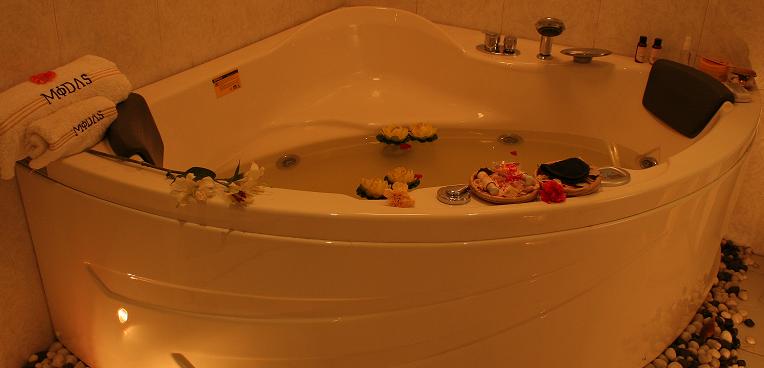 Relaxation comes in the form of water at Midas—and what better way to do it other than its extensive hydrotherapy services. Bath soaks provided with lotus flower, fragrances, aromatic oils and colors, and equally compelling and complementing soothing music will help you get back to the wellness of self.
The oils are extracted from natural herbs available in the Himalayas and are native to Nepal. These oils, which have high healing properties, along with right temperature vapors of the Hamam gives strengths to your spine and helps circulation of the blood—purifying it all the way.
The bath therapies available at Midas are exclusive to the Spa – Salon. For those who seek, special bridal Royal Milk and Rose Bath are available, and for those who long for a tad bit more, Saffron Milk Bath is the way to go.​
What's more? Just choose a beverage that wrestles well with your taste bud. You might just find the Jacuzzi even more interesting than ever!